Support the Sound Development of the Digital Advertising Industry
The Septeni Group implements initiatives with a focus on the Three Promises by the Septeni Group
Background to Development and Policy
The Septeni Group started its Digital Advertising Business in 2000 and has bolstered its business results with the expansion of the market thanks to the support of all of its stakeholders. However, the drastic increase in Internet usage and the rapid progression of technologies are causing various challenges for the Digital advertising industry. We recognize the increased necessity to provide solutions for these challenges.
In light of these circumstances, the Septeni Group has decided to promote corporate social responsibility (CSR) activities as one of its initiatives for the sound development of the Digital advertisement industry by setting forth a policy known as the Three Promises by Septeni Group.
The Septeni Group has already set forth its code of conduct, Septeni Way, which sets out the guidelines for all of our actions. Three Promises by Septeni Group summarizes the fundamental concept for daily business activities with more specific policies directly related to the operations in the Digital advertising business.
We aim to establish a relationship of Sanpo yoshi (Three Way Win: Benefits for the Vendor, Customer, and the Society) together with all stakeholders and ensure the development of the Digital advertising market in a sustainable and responsible way and make contributions according to the Septeni Way and Three Promises by Septeni Group.
A policy for the sound development of the digital advertising industry
Three Promises by the Septeni Group
(1) Sincere response
We consider integrity to be the basis of everything we do and act in the spirit of right and wrong rather than gain and loss. We will always be aware that conveying useful information to society in an appropriate manner will lead to trust in digital advertising, and we will work in cooperation with stakeholders to bring smiles to all concerned.
(2) Improvement of quality
We will observe all relevant laws, regulations, and rules agreed upon with related parties, and strive to improve our service quality through continuous education and improvement, with the aim of building internal operations that are less prone to accidents and wrongdoings.
(3) Pursuing possibilities
We will continue to develop new technologies and methods to enhance the value of digital advertising and increase stakeholders' satisfaction.
Establishment: November 2, 2016
Specific Activities
Internal awareness/education
Education is regularly provided for understanding the laws and regulations relating to business, the guidelines established by the industrial associations and the rules for each advertising medium and for the application of such knowledge to our business operations.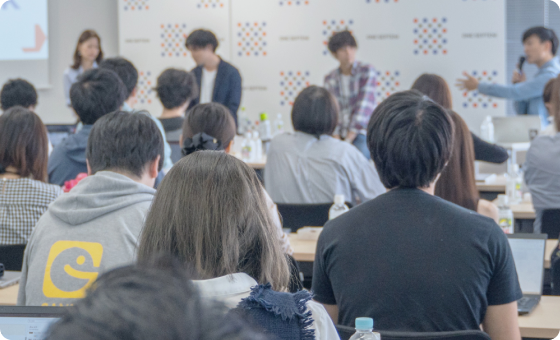 Reflection of stakeholders' voices
Each year, the Septeni Group conducts a survey on customer satisfaction directed at the relevant companies. The answers are used to improve our services and internal systems. COMICSMART, which operates GANMA!, also strives to improve its services with reference to user reviews.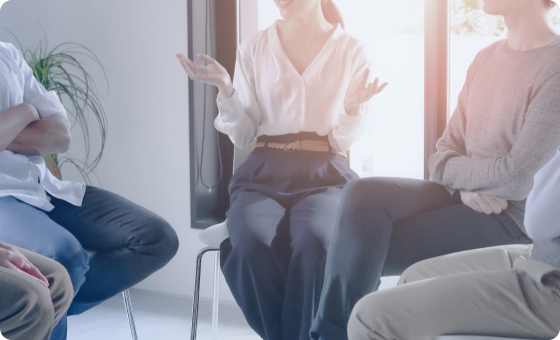 Addressing challenges in the industry
Ad Verification Initiatives

Septeni engages in ad verification to respond to issues in digital advertising such as advertising fraud due to unauthorized traffic and display of ads on inappropriate sites.

Affiliate Advertising Initiatives

Septeni aims for clean affiliate advertising and continually makes improvements, complying with the guidelines on affiliate advertising order placement of the Japan Advertising Agencies Association.

Influencer Marketing Initiatives

In order to prevent various problems related to stealth marketing and to allow all influencers to conduct creative activities and disseminate information with peace of mind, the "3-minute manual for preventing stealth marketing supported by WOMJ" supervised by the WOM Marketing Council is now available on GANMA!
Improve advertising quality initiatives
As stated in the Three Promises by Septeni Group, a policy for the sound development of the Digital advertising industry, we consider integrity to be the basis of everything we do and we will act with the resolve of right and wrong rather than profit and loss. Based on this belief, we are promoting ad verification initiatives with the aim of protecting advertisers' brands and supporting the sound development of the digital advertising industry.
Brand safety

We apply and periodically update the blacklists provided by our collaborative partners and the IHC and CODA lists provided by advertising industry organizations to various ad serving media to ensure that advertisements are not delivered to inappropriate serving surfaces. We also collaborate with various ad verification vendors to provide solutions as needed.

Measures against ad fraud

We have a variety of solutions to detect and reduce all types of fraudulent and invalid traffic, such as impression padding by machines, clicks by bots, etc., and provide them according to advertisers' requirements.