As Participating in The Production Committee, GANMA! Started to Distribute an Official Comic Adaptation of "Japan Sinks 2020", Netflix Original Animation Film
COMICSMART INC. (Headquarters: Shinjuku-ku, Tokyo; Representative Director: Koki Sato) started to distribute an official comic version of "Japan Sinks 2020", along with the release of Netflix original animation film, as a production committee member on July 9th, 2020. The Company is a consolidated subsidiary of Septeni Holdings Co., Ltd. (Headquarters: Shinjuku-ku, Tokyo; Representative Director: Koki Sato, Securities Code: 4293) and operates manga content business.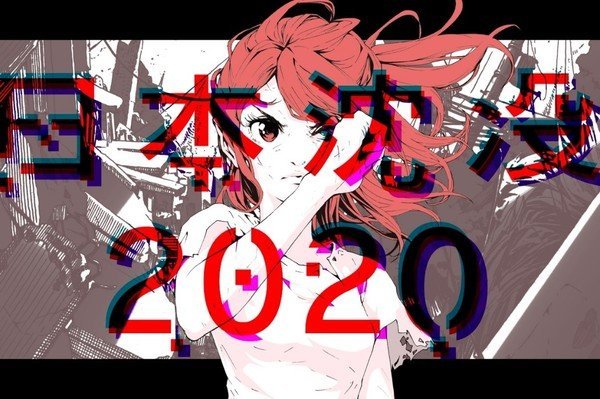 The original novel "Japan Sinks" by Sakyo Komatsu, a great Japanese sci-fi writer, was published in 1973. Since then, it has a circulation of more than 4.7 million copies and becomes the best seller of Japanese science fiction. The live action film of the same year recorded a distribution revenue of 2.82 billion yen. In 2006, it was made into a live action film again featuring Tsuyoshi Kusanagi and Ko Shibasaki, and became a hit with 5.34 billion yen in revenue at the box office.
This year, this huge content was finally animated by Masaaki Yuasa, the director who is highly regarded all over the world for "The Night Is Short, Walk on Girl", "Lu over the Wall" and "Keep Your Hands Off Eizouken!". Netflix's global exclusive distribution of the film has started today, on July 9th, and already became a hot topic.

COMICSMART, as one of the production committee of "Japan Sinks 2020", welcomes Kenichi Watanabe, a manga writer who is well acclaimed for his style of science fiction on GANMA!, and produces the official comic adaptation completely based on the anime story.
It delivers "the story of reality and revitalization that an ordinary family faces" by depicting an unprecedented natural disaster with different descriptions from the animation film.

1. About "Japan Sinks 2020", a official comic version by GANMA!
Title: Japan Sinks 2020
Release a new episode on every Thursday, from July 9th, 2020*
*will be distributed every week until episode 3 and every other week after episode 4. 18 episodes in total.
URL: https://ganma.jp/japansinks2020
Original work: "Japan Sinks" by Sakyo Komatsu
Manga drawing: Kenichi Watanabe
Distribution: GANMA!
*Only available in Japanese
*Available in English on Mangamo

Summary:
While Japan sinks, people still face forward.
In 2020, a big earthquake hits peaceful Japan all of the sudden.
An ordinary family the Mutos of four, including a sister Ayumu and a brother Go, tries to escape from Tokyo in the chaotic situation. However, as Japan sinks, it puts them in an inescapable position without mercy. They have to choose dead or alive, encounter or separation under extreme conditions. While facing the extraordinary reality, Ayumu and Go find the way to live stronger and believe in the future.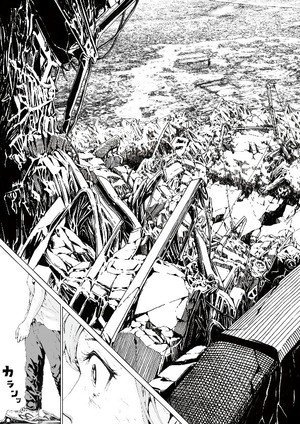 Comment from Kenich Watanabe:
It's my pleasure to get involved in such a huge sci-fi fiction "Japan Sinks". It means a lot to draw this manga especially in difficult times of Covid-19. I'd like to challenge this masterpiece that represents Japan with expressions that are different from anime and can only be used in manga. I will do my best, thank you!

2. About "Japan Sinks 2020", Netflix Original Animation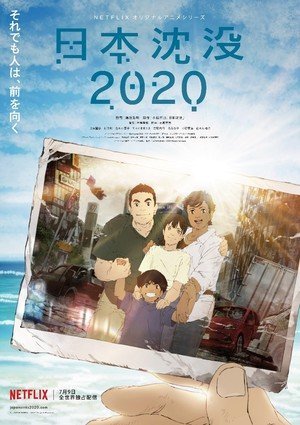 Release on July 9th, 2020
Production: "Japan Sinks 2020" production committee
Distribution: Netflix
https://japansinks2020.com/

About Manga app "GANMA!"
GANMA! is a manga app which publishes more than 220 original manga works and hits 14 million downloads in total. Various genres of manga such as suspense, romance, battle, horror, romantic comedy, fantasy, and comedy are distributed every day, and you can read all the original manga series from the first episode to the latest episode for free. In addition, with the subscription service "GANMA! Premium", which offers unlimited reading for a fixed monthly fee, it's not limited to original comics, but you can also enjoy a complete manga lineup with a selection.

■Official website: https://ganma.jp/ *Only available in Japanese

Inquiry about the news:
COMICSMART INC. Obata
E-mail: pr@comicsmart.co.jp


Inquiry about press release:
Septeni Holdings Co., Ltd., Public Relations Division
E-mail: koho@septeni-holdings.co.jp
Twitter: https://twitter.com/Septeni_PR
Facebook: https://www.facebook.com/septenigroup

■Profile of COMICSMART INC.
Business: Manga content business
Head office address: Sumitomo Fudosan Shinjuku Grand Tower 11F, 8-17-1
Nishishinjuku, Shinjuku-ku, Tokyo, Japan
Representative: Representative Director , Koki Sato
URL: http://www.comicsmart.co.jp/

■Profile of Septeni Holdings Co., Ltd.
Business: Corporate management and overall control of group companies through ownership of shares and other forms of equity.
Head office address: Sumitomo Fudosan Shinjuku Grand Tower 30F, 8-17-1
Nishishinjuku, Shinjuku-ku, Tokyo, Japan
Representative: Representative Director , Koki Sato
URL: https://www.septeni-holdings.co.jp/en/