Collaborative Project between GANMA! Works and Vocaloid P. Nanahoshi Orchestra Released a Promotional Video of "That Girl Is Cute... but Dangerous?," Using an Original Song "Why What? Sympathy"
COMICSMART Inc. (Head Office: Shinjuku-ku, Tokyo; Representative Director: Koki Sato, "COMICSMART"), a consolidated subsidiary engaging in the IP Platform Business of Septeni Holdings Co., Ltd. (Head Office: Shinjuku-ku, Tokyo; Representative Director: Koki Sato, Securities Code: 4293), produced a promotional video of That Girl Is Cute... but Dangerous? using Nanahoshi Orchestra's original song "Why What? Sympathy" in a collaborative project with Nanahoshi Orchestra (from. CaronzBekaluz) and released it on GANMA! official YouTube channel.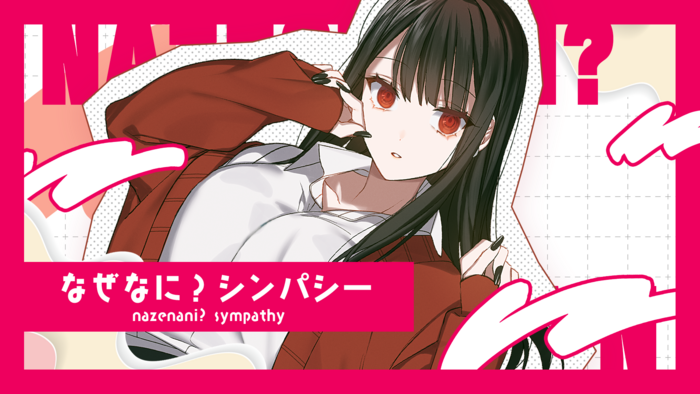 In this project, Nanahoshi Orchestra provides original music with motifs for each of the three titles of GANMA! In addition, Qzil.la, the Septeni Group's digital animation studio (URL: https://qzil.la/) produces promotional videos.
Following the first promotional video of this project, HE WAS MY BROTHER, that of Minikui Yuukaku no Ko released in May was also well received. The video has gotten favorable comments such as "I really love Minikui Yuukaku no Ko, and I'm moved by this video," and "I love it so much. I love not just the song, but how it is packed with illustrations and stories."
That Girl Is Cute... but Dangerous?, the third title of this collaboration, is a romantic comedy that begins when Kuroki, a high school boy, sits next to Chihara-san, a high school girl who is rumored to be an unpredictable type (Jirai-type).
This work has been popular since the beginning of the series, and the cumulative circulation of the first through third volumes has exceeded 150,000 copies.
The promotional video for this work is pop, catchy, and slightly mysterious, featuring Chihara-san's enchanting facial expressions, along with the song "Why What? Sympathy," which has a light and cute tune and lyrics that depicts the comfortable distance between the main characters.
In the future, COMICSMART will continue to collaborate with a variety of artists and music titles to deliver GANMA! works to more audiences, and pursue the possibilities of manga content.
[Official YouTube Channel of GANMA!]
https://www.youtube.com/@GANMAofficial
[About promotional video and music of That Girl Is Cute... but Dangerous?]
■URL: https://youtu.be/aLt2KAdjte4 
■Music title:"Why What? Sympathy"
■Music provider: Nanahoshi Orchestra
■Promotional video production: Qzil.la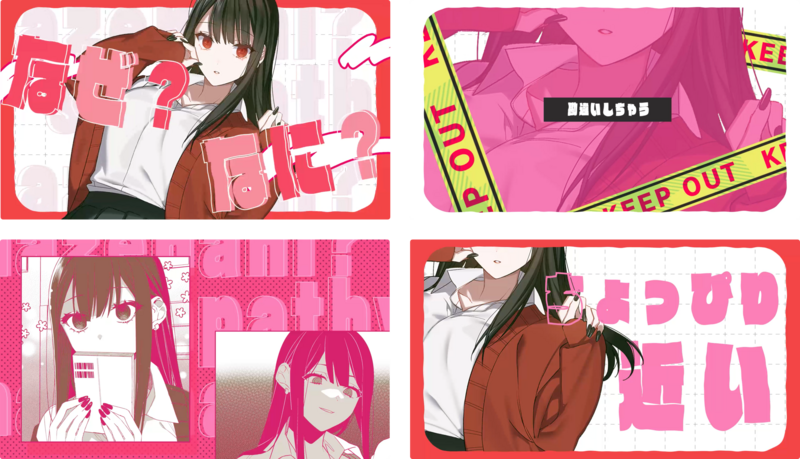 [About That Girl Is Cute... but Dangerous?]
■Writer: Ryon
■URL: https://share.ganma.jp/magazines/chiharasan
■Twitter: https://twitter.com/chihara_san
■Special site: https://store.ganma.jp/comics/chiharasan/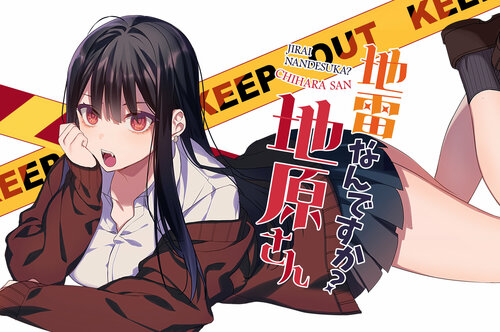 [Story]
Spontaneous, clumsy, and unpredictable (jirai-type)?
In the new school term, the seat next to mine is Mai Chihara, the rumored "jirai" type.
She gives off a somewhat dangerous vibe, but when I talk to her, she is kind of different from what I would expect?
A heart-pounding school comedy next to a cute "jirai" begins!
[Comments from a writer Ryon]
"Why What?" is a phrase that is packed with elements of That Girl Is Cute... but Dangerous? It is an exciting, cute, and absolutely catchy melody that makes me feel fresh and delighted every time I listen to it!
The atmosphere of the dialogue with Chihara-san is directly reflected in the music! I was shaking with both surprise and joy.
I was given the opportunity to understand my own work more deeply from a bird's-eye view of Chihara-san.
I am sure that you will be able to share this emotional intensity if you listen to it. My heart is bursting with excitement!
Thank you for the wonderful collaboration opportunity!
[About Nanahoshi Orchestra]
■Profile: CaronzBekaluz(Gt./Cho.)
Vocaloid producer, from Shiga Prefecture, specializes in a genre known as "Nerd rock," which is centered on the charm of classic guitar rock and anime songs.
He has been working on a wide range of music genres akin to a chameleon, and engaging in providing music for artists.
His representative works include "Onegai Darling" and "S'il vous President" (as a music provider).
https://butaient.com/nanahoshiorchestra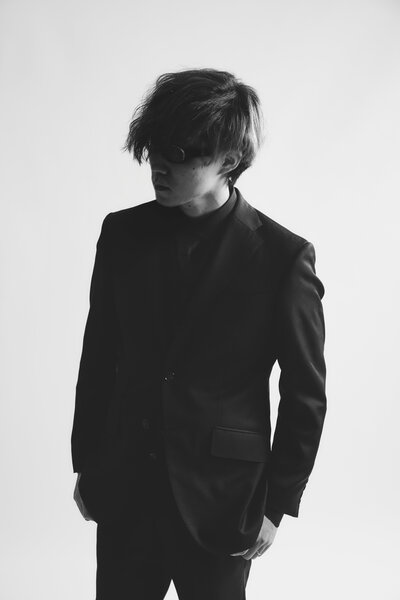 [About manga app "GANMA!"]
[Exceeded 17 million downloads] GANMA! is a manga app which publishes more than 310 original manga works. Various genres of manga such as suspense, romance, battle, horror, romantic comedy, fantasy, and comedy are distributed every day, and you can read serialized original manga from the first episode to the latest episode for free. From May 2022, "G!TOON" is also provided as a Webtoon service.
In addition, with the subscription service "GANMA! Premium" that offers unlimited reading for a fixed monthly fee, you can enjoy not only GANMA! original manga that is being serialized or completed, but also a full lineup by GANMA! Selection. Furthermore, you can always enjoy manga without advertising.
■Official website: https://ganma.jp/
■Compatible OS: iOS 14.0 or later、Android 6.0 or higher
■Compatible browsers: Internet Explorer、Firefox、Safari、Google Chrome, etc.
■Viewing fee: free/¥680 per month for GANMA! Premium*
*With GANMA! Premium, you can read manga as much as you want and read the unrevealed next episode two weeks earlier.
*"Illustration Posting Function," "Heart Posting Function," "Vertical Reading Function," "GANMA! Premium," and "G!TOON" only supports the app version at present.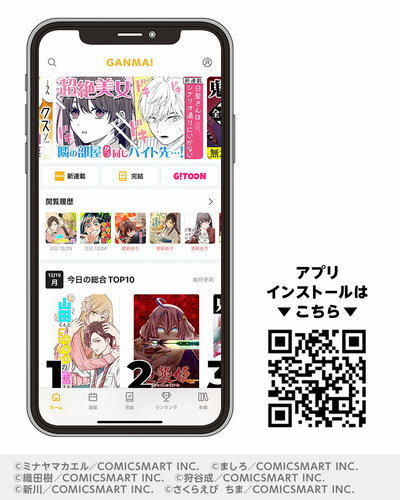 *"Android" and "Google Chrome" are trademarks or registered trademarks of Google Inc.
*"iOS" is the operating system name of Apple Inc. "iOS" is a trademark or registered trademark of Cisco in the U.S. and other countries. It is used under license.
*Internet Explorer is a registered trademark or trademark of Microsoft Corporation in the U.S. and/or other countries.
*"Firefox" is a registered trademark of Mozilla Foundation in the U.S. and other countries.
*"Safari" is a trademark or registered trademark of Apple Computer, Inc, U.S.A.
[Inquiries about the news]
COMICSMART Inc.
E-mail: pr@comicsmart.co.jp
[Inquiries about the press release]
Septeni Holdings Co., Ltd., Public Relations Department, Public Relations Division, Kofunato & Onuma
E-mail: koho@septeni-holdings.co.jp
Twitter: https://twitter.com/Septeni_PR
Facebook: https://www.facebook.com/septenigroup
■Overview of COMICSMART Inc.
Main Business: IP Platform Business
Head Office: Sumitomo Fudosan Shinjuku Grand Tower 27F, 8-17-1, Nishishinjuku, Shinjuku-ku, Tokyo
Representative: Representative Director, Koki Sato
Corporate URL: https://www.comicsmart.co.jp/index_en.html
■ Overview of Septeni Holdings Co., Ltd.
Main Business: Holding Company to manage group companies which mainly develop the Internet businesses.
Head Office: Sumitomo Fudosan Shinjuku Grand Tower 30F, 8-17-1
Nishishinjuku, Shinjuku-ku, Tokyo, Japan
Representative: Representative Director, Koki Sato
Corporate URL: https://www.septeni-holdings.co.jp/en/