COMICSMART Launches Official Version of "GANMA! Community," Co-Creative Fan Community Utilizing Blockchain Technologies with Gaudiy
COMICSMART Inc. (Headquarters: Shinjuku-ku, Tokyo; Representative Director: Koki Sato, "COMICSMART"), a consolidated subsidiary of Septeni Holdings Co., Ltd. (Headquarters: Shinjuku-ku, Tokyo; Representative Director: Koki Sato, Securities Code: 4293), has recently begun to provide an official version of the co-created fan community "GANMA! Community" utilizing blockchain technologies with a blockchain startup company Gaudiy Inc. ( Headquarters: Shibuya-ku, Tokyo; Representative Director and President: Yuya Ishikawa, "Gaudiy").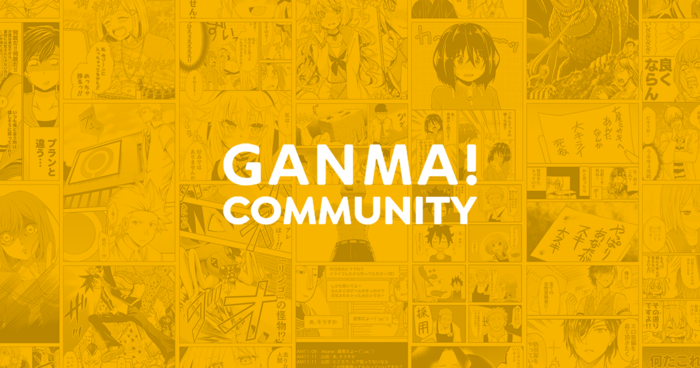 COMICSMART, which has IP, manga artists and fans, and Gaudiy, which has technology and community knowledge, have so far provided β versions of "GANMA! Community" as a co-creative fan community where readers (fans) of GANMA! can support manga artists and works through partnerships between the two companies. We opened the community to a few popular works that are being distributed on GANMA! and provided a function to carry out fan activities, including interacting with other fans, creative activities related to works, and purchasing community-limited goods. As a consequence, we are able to confirm certain results in the development of the community, such as increasing the number of new fans and creating communications by fans.
In response to this, we have now begun providing the official version of "GANMA! Community," which has been renewed as a community that is cross-related to the original works of GANMA!, from the on-going series to the completed series.
In the official version of "GANMA! Community," in addition to the functions offered in the β version, users are now able to enjoy GANMA! and their favorite works more through the community. These include features that allow them to acquire limited NFT(*) items and various benefits depending on community activities, as well as features that allow them to buy work goods through NFT.
Going forward, we plan to issue tokens that can be used in "GANMA! Community" and the app and implement the secondary distribution function for NFTs within the community.
COMICSMART will continue to take on the challenge of new possibilities, such as blockchain and community. In addition to providing attractive entertainment experiences to many people, including readers of GANMA!, we will strive to further enhance the value of manga artists and works.
* NFT (Non-Fungible-Token) -- A token with irreplaceability, including ERC 721, which is a standard for tokens issued on Ethereum.
[About the official version of GANMA! Communities]
■URL: https://ganma-community.com/
■Features:
・Enjoy the whole GANMA!
In the β version we have provided so far, we have published a community of certain works, but in the official version, we will renew it as a whole community of GANMA! so that more users can enjoy it.
You can follow your favorite GANMA! works and events to do activities to support works, or share your impressions and opinions with other fans through posts and chats.
・Experience beyond "reading manga"
You can get NFT items depending on their activities in the community. NFT photo cards are given a variety of benefits, allowing you to enjoy GANMA! and your favorite works more through the communities.
*For more detailed information, please refer to here (https://ganma-community.com/v/aymNltm8ChEzglwQW89n/about-community).
About Manga app "GANMA!"
[Acheived 15 million downloads] GANMA! is a manga app which publishes more than 270 original manga works. Various genres of manga such as suspense, romance, battle, horror, romantic comedy, fantasy, and comedy are distributed every day, and you can read all the original manga in the series from the first episode to the latest episode for free. In addition, with the subscription service "GANMA! Premium", which offers unlimited reading for a fixed monthly fee, it's not limited to original comics from the on-going series to the completed series, but you can also enjoy an enhanced complete manga lineup selected by GANMA!. You can also enjoy manga at any time without advertising.

■Official website: https://ganma.jp/
*Only available in Japanese
■Compatible OS :iOS 13.0 or later, Android 6.0 or higher
■Compatible browsers: Internet Explorer, Firefox, Safari, Google Chrome, etc.
■Inspection fee: Free/GANMA! Premium* is ¥680 per month
*GANMA! Premium allows you to read selected mangas without a limit and read the next story in the series before the release two weeks earlier than usual.
*"Illustration Posting Function," "Heart Posting Function," and "GANMA! Premium" are available only for the app version at present.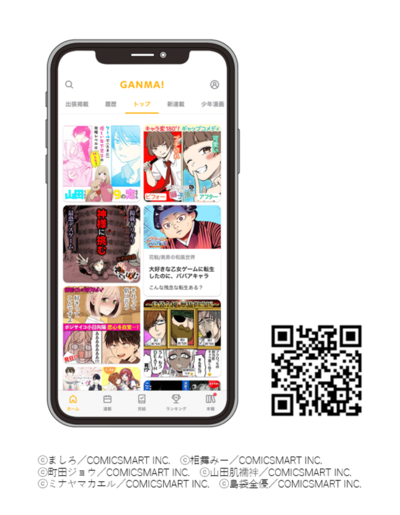 *"Android" and "Google Chrome" are trademarks or registered trademarks of Google Inc.
*"iOS" is the operating system name of Apple Inc. "IOS" is a trademark or registered trademark of Cisco in the U.S. and other countries. It is used under license.
*Internet Explorer is a registered trademark or trademark of Microsoft Corporation in the U.S. and/or other countries.
*"Firefox" is a registered trademark of Mozilla Foundation in the U.S. and other countries.
*"Safari" is a trademark or registered trademark of Apple Computer, Inc, U.S.A.
About Gaudiy Inc.
Gaudiy is a startup that promotes the construction of a fan economy in order to solve the challenges of the entertainment industry with the mission of "advancing the times with fans." In collaboration with major IP holders such as the Sony Music Group and Shueisha (Weekly Shonen Jump), it is developing community services that directly connect IP content with fans in comprehensive entertainment areas such as manga, anime, games, sports, and music. Leveraging its strengths in advanced technologies such as blockchain technology, it aims to expand its business on a global scale from Japan's proud IP content.
Inquiry about the news:
COMICSMART INC., Obata
E-mail: pr@comicsmart.co.jp
Inquiry about press release:
Septeni Holdings Co., Ltd., Public Relations Division, Onuma
E-mail: koho@septeni-holdings.co.jp
Twitter: https://twitter.com/Septeni_PR
Facebook: https://www.facebook.com/septenigroup
■Profile of COMICSMART INC.
Business: Manga content business
Head office address: Sumitomo Fudosan Shinjuku Grand Tower 27F, 8-17-1, Nishishinjuku, Shinjuku-ku, Tokyo, Japan
Representative: Representative Director , Koki Sato
URL: http://www.comicsmart.co.jp/
■ Profile of Septeni Holdings Co., Ltd.
Business: Holding Company to manage group companies which mainly develop the Internet businesses.
Head office address: Sumitomo Fudosan Shinjuku Grand Tower 30F, 8-17-1, Nishishinjuku, Shinjuku-ku, Tokyo, Japan
Representative: Representative Director , Koki Sato
URL: https://www.septeni-holdings.co.jp/en/
■ Profile of Gaudiy Inc.
Business: Token economy business utilizing blockchain technology
Head office address: 6F, Daiwa Sasazuka building, 1-64-8, Sasazuka, Shibuya-ku, Tokyo, Japan
Representative: Representative Director, Yuya Ishikawa
URL: https://hp.gaudiy.com/