"Reset Game" special live-action project won the BRONZE award at "Spikes Asia 2019",one of the largest advertising award in the Asia-Pacific region
"Reset Game" * Special live-action project conducted by COMICSMART Co. Ltd. (Headquarters: Shinjuku, Tokyo; President: Koki Sato), manga content business at a consolidated subsidiary of Septeni Holdings Co., Ltd. (headquarters: Shinjuku, Tokyo; President: Koki Sato, Securities Code: 4293) won the BRONZE in the "Brand Experience &Activation" category of "Spikes Asia 2019", an advertising award representing the Asia-Pacific region held in Singapore from September 25th to 27th.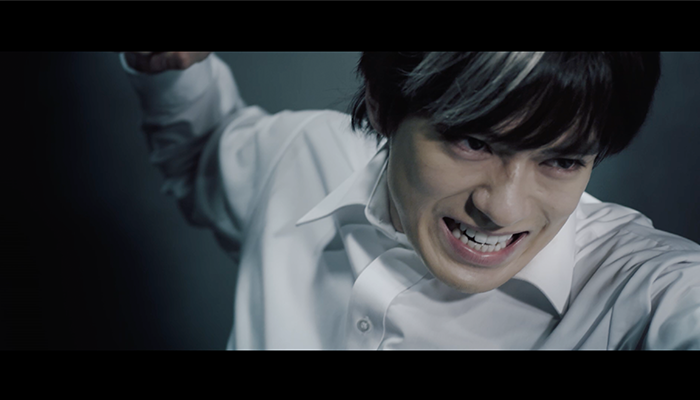 "Spikes Asia" is one of the largest advertising communication festival in Asia, held in Singapore every September as a regional version of Cannes Lions. This year, 97 judges from 17 countries participated in the "Asia Rising" theme, and 3,945 entries were made in all 22 categories.

"Brand Experience & Activation" is an award given to creative brand-building efforts. In the "Reset Game" special live-action project that won the BRONZE award in this category, a representative Japanese director Yukihiko Tsutsumi served as the director. The main character, Seiichi, will be played by Mackenyu Arata. Even though the live-action movie has not yet been decided, we have produced and distributed high-quality video that was created to be looked like a trailer. This allowed many people to get surprises and responses beyond the readers and fans of the app.

COMICSMART will continue to aim to create excellent manga works and try to expand the possibilities of manga from the Internet through the training and support of manga artists.

"Reset Game"
Popular manga works currently being distributed on the comic app "GANMA!" operated by COMICSMART. A suspense story depicting human dramas such as conflicts, humanity, etc., with the characters embracing numerous trials in a confined closed room centered on the main character, Seiichi.

About "Spikes Asia 2019" URL:https://www.spikes.asia/
About BRONZE Awarded "Reset Game" Special Live-Action Video Title: "Reset Game" Special Live-Action Video (Director, Yukihiko Tsutsumi / Starring, Mackenyu Arada)
Special Live-Action Video: https://youtu.be/LPCAupVhZfA Planning: PARTY https://prty.jp/work/ganma

About the manga app "GANMA!" ≪Total over 13 million download≫
GANMA! is a manga app that has over 190 original manga works. On December 12, 2018, the service has been celebrating its 5th anniversary. Various genres of manga such as suspense, love, battle, horror, romantic comedy, fantasy, and comedy are distributed every day, and the original manga in the series can be read for free from the first episode to the latest episode. On December 3, 2018, the app has undergone a major renewal, and the subscription service "GANMA! Premium" is available which allows you to read selected complete comics for a flat-rate monthly fee. You can enjoy not only the GANMA! Original Manga currently being serialized, but also a variety of complete manga lineups by GANMA! Selection.
■ Official site: https://ganma.jp ■ Supported OS: iOS 10.0 or later, Android 4.4 or later
■ Supported browsers: Internet Explorer, Firefox, Safari,Google Chrome etc.
■ Price: Free viewing / GANMA! Premium * is 680 yen per month
* GANMA! Premium offers unlimited reading of selected complete manga, allowing you to read the next episode of the series before release one week earlier than usual.
* "Illustration posting function", "Heart posting function" and "GANMA! Premium" are currently only supported in the app version.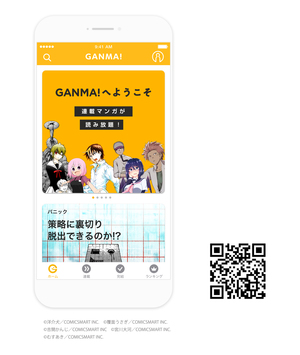 * "Android" and "Google Chrome" are trademarks or registered trademarks of Google Inc.
* "IOS" is the OS name of Apple Inc. "IOS" is a registered trademark in the United States and other countries of Cisco, it has been used under license.
* "Internet Explorer" is a registered trademark or trademark of Microsoft Corporation in the United States and other countries.
* "Firefox" is a registered trademark of the Mozilla Foundation in the United States and other countries.
* "Safari" is a trademark or registered trademark of Apple Computer, Inc. in the United States.

Inquiry about press release: SEPTENI HOLDINGS CO.,LTD. Public Relations Division
E-mail : koho@septeni-holdings.co.jp
Twitter : https://twitter.com/Septeni_PR

■ Profile of COMICSMART,Inc. Business: Manga Content Business
Head office address: Sumitomo Fudosan Shinjuku Grand Tower 11F, 8-17-1
Nishishinjuku, Shinjuku-ku, Tokyo, Japan
Representative: President, Koki Sato
URL: http://comicsmart.co.jp/

■ Profile of SEPTENI HOLDINGS CO.,LTD. Business: Corporate management and overall control of group companies through ownership of shares and other forms of equity.
Head office address: Sumitomo Fudosan Shinjuku Grand Tower 30F, 8-17-1
Nishishinjuku, Shinjuku-ku, Tokyo, Japan
Representative: President, Koki Sato
URL: https://www.septeni-holdings.co.jp/en/